When:
January 17, 2023 @ 4:30 pm
2023-01-17T16:30:00-05:00
2023-01-17T16:45:00-05:00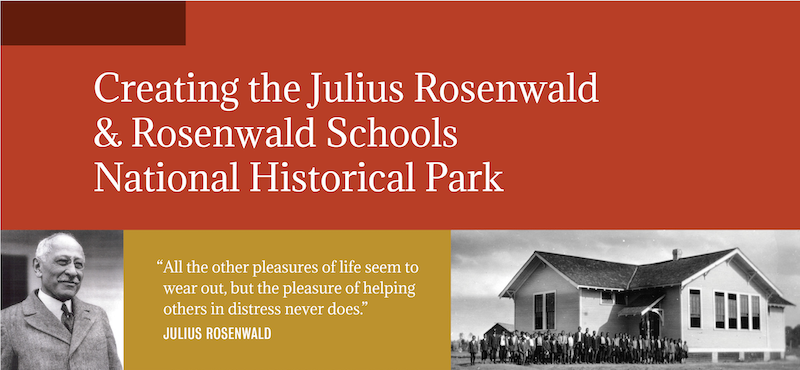 YOU ARE INVITED!
JOIN A FREE ZOOMINAR
Sponsored by Moment Magazine
In honor of Martin Luther King's birthday
ON TUESDAY, JANUARY 17 at 4:30 p.m. ET
The Educational Legacy Of
Julius Rosenwald And Booker T. Washington
Working with African American educator Booker T. Washington, Jewish businessman and philanthropist Julius Rosenwald established challenge grants that led to the creation between 1912 and 1937 of almost 5,000 schools, known today as Rosenwald Schools. These schools served one-third of the African American children throughout the segregated south in the 1920s, 30s and 40s. A panel of distinguished guests will discuss Rosenwald and Washington's historic partnership, the impact the Rosenwald schools had on the African American community and the importance of remembering and preserving their legacy.
PARTICIPANTS
Dorothy Canter is the founder of the Julius Rosenwald and Rosenwald Schools National Historical Park Campaign.
Marian Wheeler Coleman was a student at a Rosenwald school-the Noble Hill School in Georgia that her great grandfather helped build. The restored school is now a Black heritage museum, first curated by Marian and now by her niece Valerie Coleman.
Stephanie Deutsch, whose husband is a great grandson of Julius Rosenwald, is the author of You Need a Schoolhouse: Booker T. Washington, Julius Rosenwald and the Building of Schools for the Segregated South.
Andrew Feiler is author of A Better Life for Their Children: Julius Rosenwald, Booker T. Washington, and the 4,978 Schools that Changed America, a photographic study of the schools.
Aviva Kempner is a filmmaker who created the documentary Rosenwald: A Remarkable Story of a Jewish Partnership with African American Communities.